Treatments
---
Hot Stones Massage
45 minute £25
1 hour £35
1hr 15 £40
---
Swedish Body Massage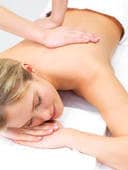 Massage is the manipulation of body tissues for therapeutic purposes. Swedish body massage involves the kneading, stretching, stroking and wringing of the body's muscles and tissues. In treating the body, the mind is also treated.
Benefits include:
Reduces stress
Detoxes the body
Helps improve muscle tone
Improves circulation
Relieves muscle tension
Aids relaxation
Full body approx 1hr - £25.00
---
Aromatherapy Massage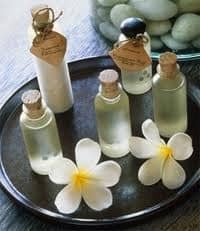 Aromatherapy is the practice of using the natural oils extracted from flowers, bark, stems, leaves, roots or other parts of a plant to enhance psychological and physical well-being.
A form of alternative medicine, aromatherapy is gaining momentum. It is used for a variety of applications, including pain relief, mood enhancement and increased cognitive function.
There are a wide number of essential oils available, each with its own healing properties.
Benefits include:
Helps to stimulate the bodys immune system
Aids lymphatic drainage (reduces fluid retention)
Increases energy levels
Reduces stress
Promotes a general feeling of well-being
Full treatment approx 1hr 15mins - £30.00


---
Indian Head Massage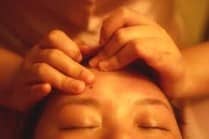 Indian Head Massage works on areas affected by mental and emotional stress.
In Western culture today we spend much of our time in our heads, so this treatment can really help to calm the mind and is surprisingly deeply relaxing.
Working with a firm and gentle rhythm it helps to relieve muscular discomfort and tension as well as calming the spirit and aiding relaxation, it also improves circulation in the head, enhances the senses and promotes clear thinking.
Benefits include:
Relieves muscular stiffness
Strengthend immune system
Relief from headaches and migraines
Reduced stress levels
Aids relaxation
Treatment is approx 45 mins - £20.00
---
Reflexology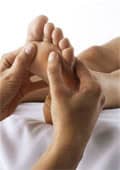 Reflexology is a non-invasive therapy, based on the idea of balancing the body's energies through the reflexes in the feet and hands, allowing the body to heal itself. Our feet mirror our body and there are relative reflexes in the feet and hands corresponding to every organ in the body, which a reflexology treatment will massage and manipulate
Benefits include:
Reduces stress
Detoxes the body
Improves circulation
Increases energy levels
Balances the body and mind
Treatment is approx 45mins - £20.00
---
Sports Massage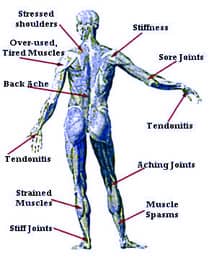 Sports & Remedial Massage Therapy uses a variety of classic massage strokes together with specific deep tissue techniques, working on the body's soft tissues, muscles, tendons, ligaments and fascia.
Designed to balance muscles out that may have become unbalanced due to a particluar repitive movement or injury from a particular sport or in fact from sitting for long periods at a desk.
Benefits include:
Extends the good health and general life of your athletic career - quicker recovery from injury whilst reducing the chance of re-injury
Boosts athletic performance and endurance - reduces muscle soreness, resulting in consistently higher levels of training
Prevents injury and loss of mobility to muscle - promotes flexibility and relaxation whilst improving muscle tone
Cures and restores mobility to injured muscle - adhesions and scar tissue can be broken down giving back the muscles structural integrity and flexibility
Maintains the entire body in better physical condition - Improving the circulation of blood and lymph i.e. nutrients in the waste products out
Treatments can last from 30mins to 1 hour - starting from £18.00 per 30mins
---